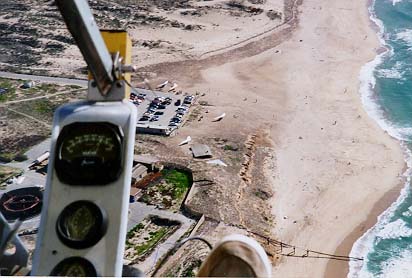 The WHG Clubhouse is just to the right of the ultralight bar. See the hang gliders to the right of the parking lot? That is the beginner hill.
Here are some links to aviation and weather sites, which you might find useful.
We are also pleased provide links to businesses associated with Western Hang Gliders. If you would like to become an associate, you are welcome to contact us.
So give us a call at (831) 384-2622, or make a reservation online.